To block off bookings for a set period of time or certain dates and prevent customers from making reservations, go to Settings at the top right of your dashboard.
In the navigation bar, below Reservations, click Closed season. On the right, Add a closing time. 
Choose the start date, the end date as well as the services you would like to close and save by clicking Create closing times.
Example: If you are planning to close the restaurant on January 30, then choose January 30 as a start and end date, select all the services ( here Breakfast, Lunch and dinner), and save.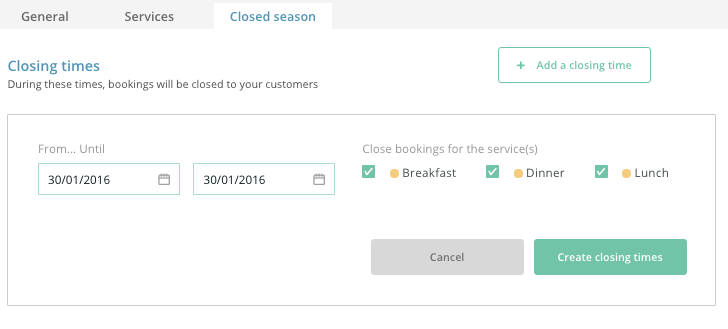 If you are just planning to block off bookings on January 30 for Dinner, because the restaurant is full for instance, just click Dinner (and untick Breakfast and Lunch), then Save.