If you regularly receive reviews, you can prepare in advance answers to the different categories of reviews you may get ( positive, négative... ).
To do so, go the Customer reviews section, in the left column of your dashboard. 
Click Select a customer reply:

Then click:

Fill in the fields in the window that opens up, give a title to your answer (For instance, Thank you or We are sorry) and enter the message content.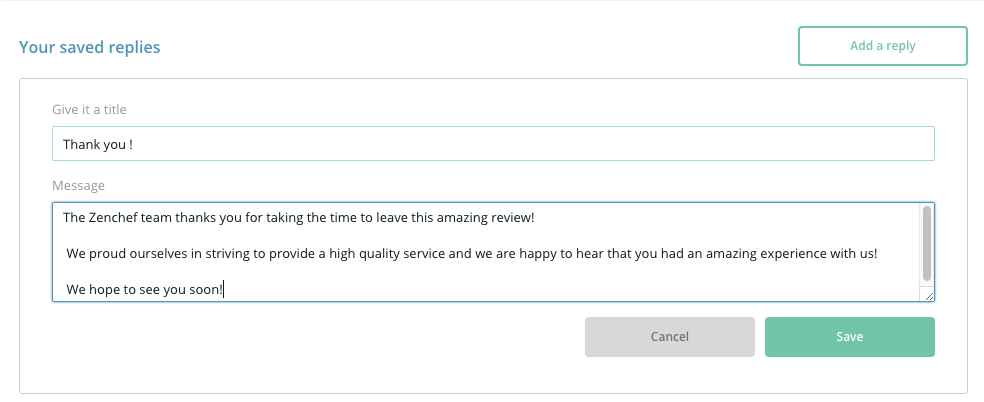 Save and you will be able to use this answer for your customers reviews.
You will just have to click Answer by the review and click your saved replies in the left of the window.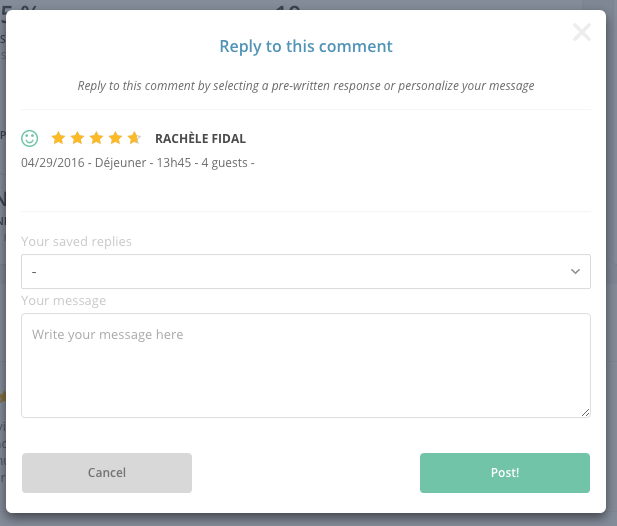 Once you click Post!,  your answer will be sent to your customer and can also be displayed on your Zenchef website.