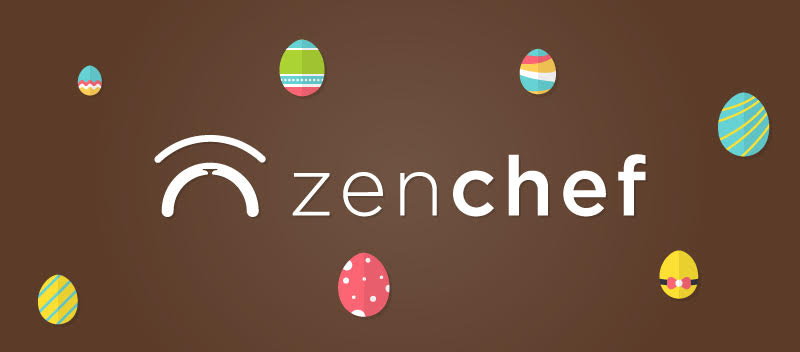 Easter is nearly upon us ! As usual, we wanted to provide you with some tips so you can make the most of this family holiday. 
Temporarily change your cover photo on your website and Facebook. You can find free high quality pictures on online free ressources.
Post the event on your website and social media platforms. It's important to place all the information there and to communicate about the Easter activities in your restaurant. 
Sending newsletters to get your restaurant noticed is also necessary.
Easter is a family affair so you need to focus on families and kids! Give them a chance to hunt and paint Easter eggs and consider a kid-friendly menu.
A Buffet is also a very sought-after menu during Easter.
Go all out on the Eggs ( fried, scrambled, Benedict, omelets...)
Start a contest : fans who share your Easter posts get a chance to win a special prize.
Need some inspiration to promote your restaurant? Check out what some of our customers did!
Alexander's Restaurant  Newsletter :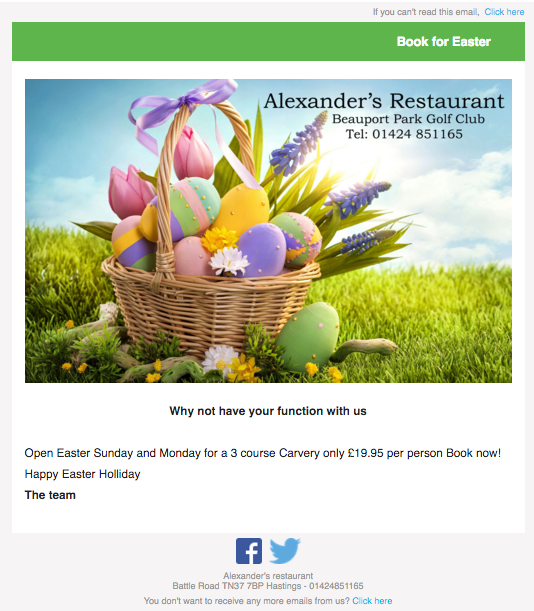 Billings' Newsletter: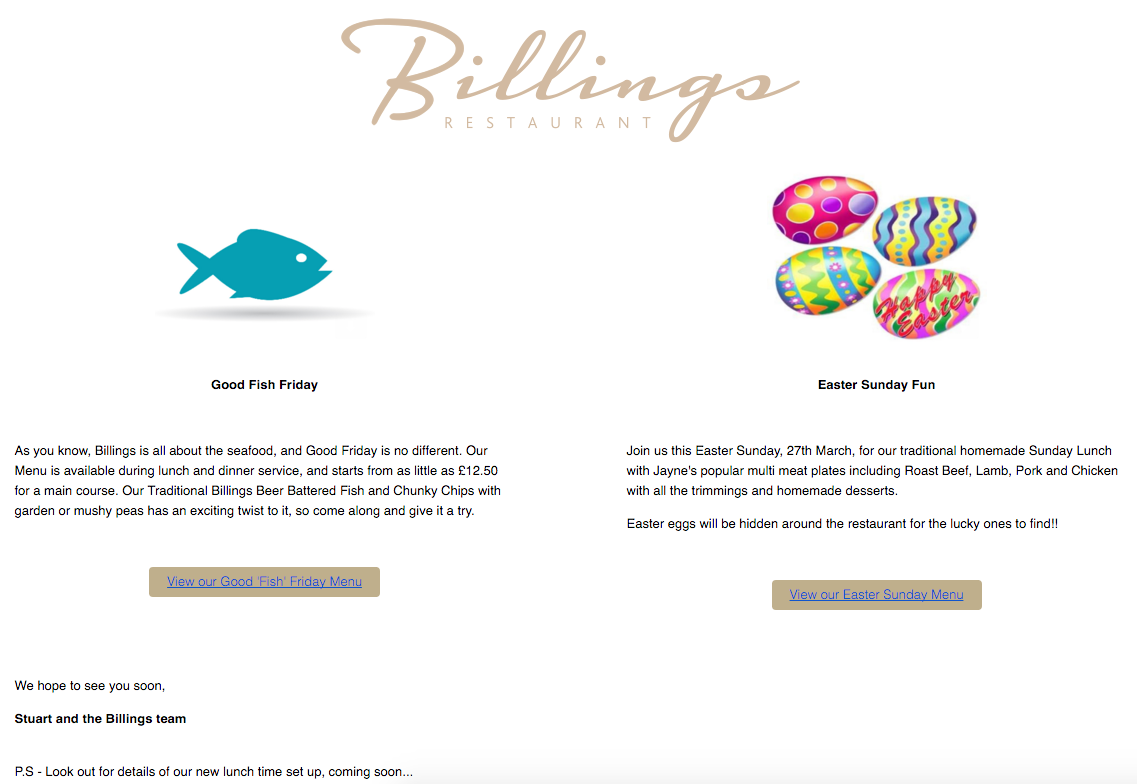 There's even a link redirecting to the Easter Menu/Event! Smart, right? 
The event posted on Billings' Website :