To show you are full on a service, go to your Reservation book and click on Fully Booked.

Pick the date and the shift you want to mark as fully booked, then click on Save.

The service will be displayed as "Shift Fully Booked" and customers won't be able to book anymore.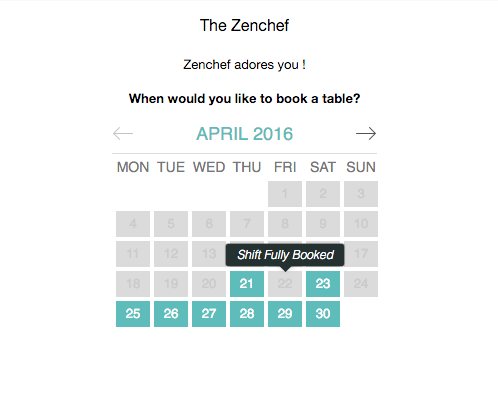 This feature is also available on the mobile version.