The search bar that has been integrated to the booking form will make you save a great amount of time.
When you click Book a table at the top left of your Zenchef platform and once you have added the date, the number of covers, and the hour, a search bar will show up under the Client tab.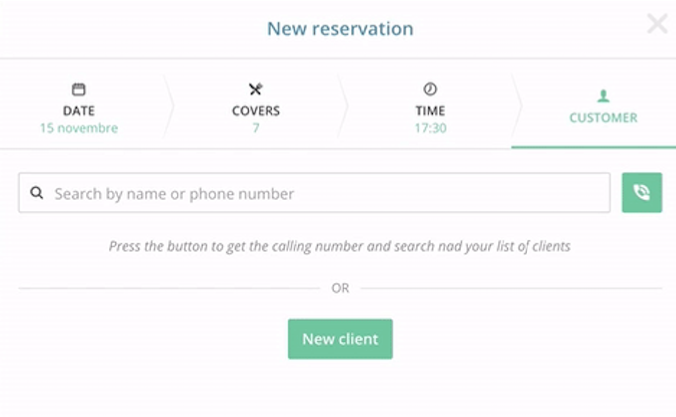 If this is the first reservation for your customer, then you will need to click New customer. 
If the customer that made a booking request is already saved in you customer list, their information (name, email...) will be added automatically if : 
- you enter the first three letters of the customer's name.
Example :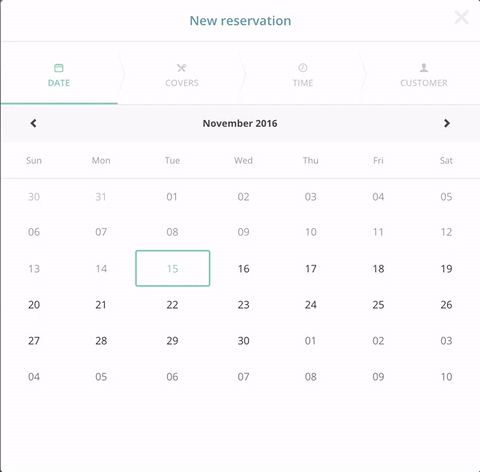 - you have the calltracking service  on your Zenchef website and a customer already present in your customer list has contacted you in the last two hours or is in the phone with you. In that case, follow the "book a table" process (write down the information, the date, the number of covers...); then, beneath the Customer tab, click the green icon at the right of the search bar. 

The last number that contacted you will show up and if it's an existing customer's phone number, their information will be filled in automatically. Otherwise, you'll have to fill in all of the other information in addition to the phone number. 
Of course, this feature is available in your iOS app.