To add a room to your seating plan, click settings at the top right of your dashboard, then select Dining halls. Activate the floor plan and underneath click Add a room. 

Enter the name of the room, save it at the top right, then click add a table. 

Once you clicked Add a table, select one in the window that opened up.

You can then name the tables, enter the number of seats and change their rotation if needed.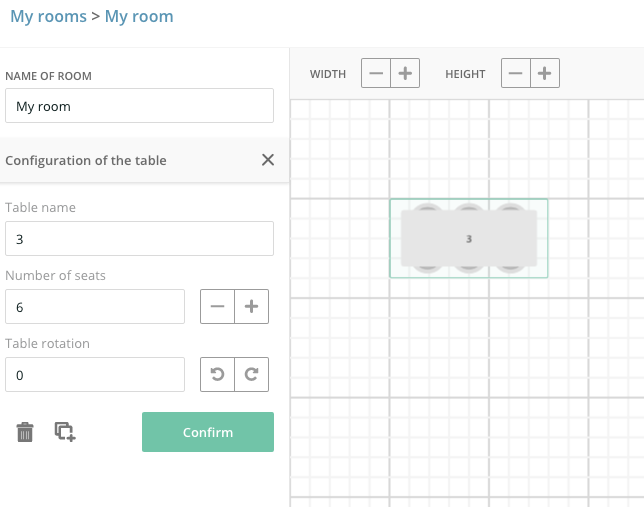 Once you enter these information, click confirm.