To edit a table of your seating floor, go to Settings at the top right of your dashboard, than select Dining halls.
By the right of the room you plan to add a table to, click the pencil icon to access the editing page of the plan.

On the plan, select the table you need to edit. At the left, you can then change the name (by replacing the number), the number of seats and even rotate it. It is also possible to remove the table or duplicate it by clicking the icons next to the confirm button.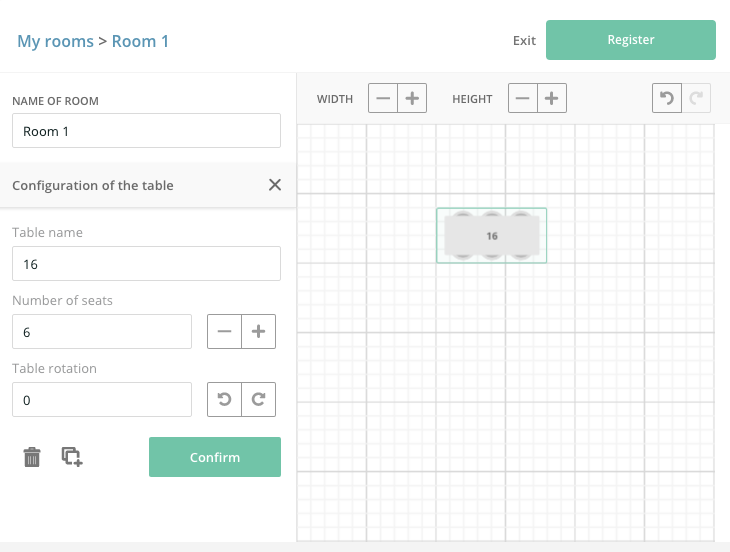 Do not forget to click Confirm and to save your update by clicking Register at the top right of your screen.