To create and send a newsletter, click ZENMARKETING--->Newsletters on your dashboard.
Click Create a newsletter, Templates, and select a layout from the dropdown menu. You can also choose the colors of the email you are planning to send.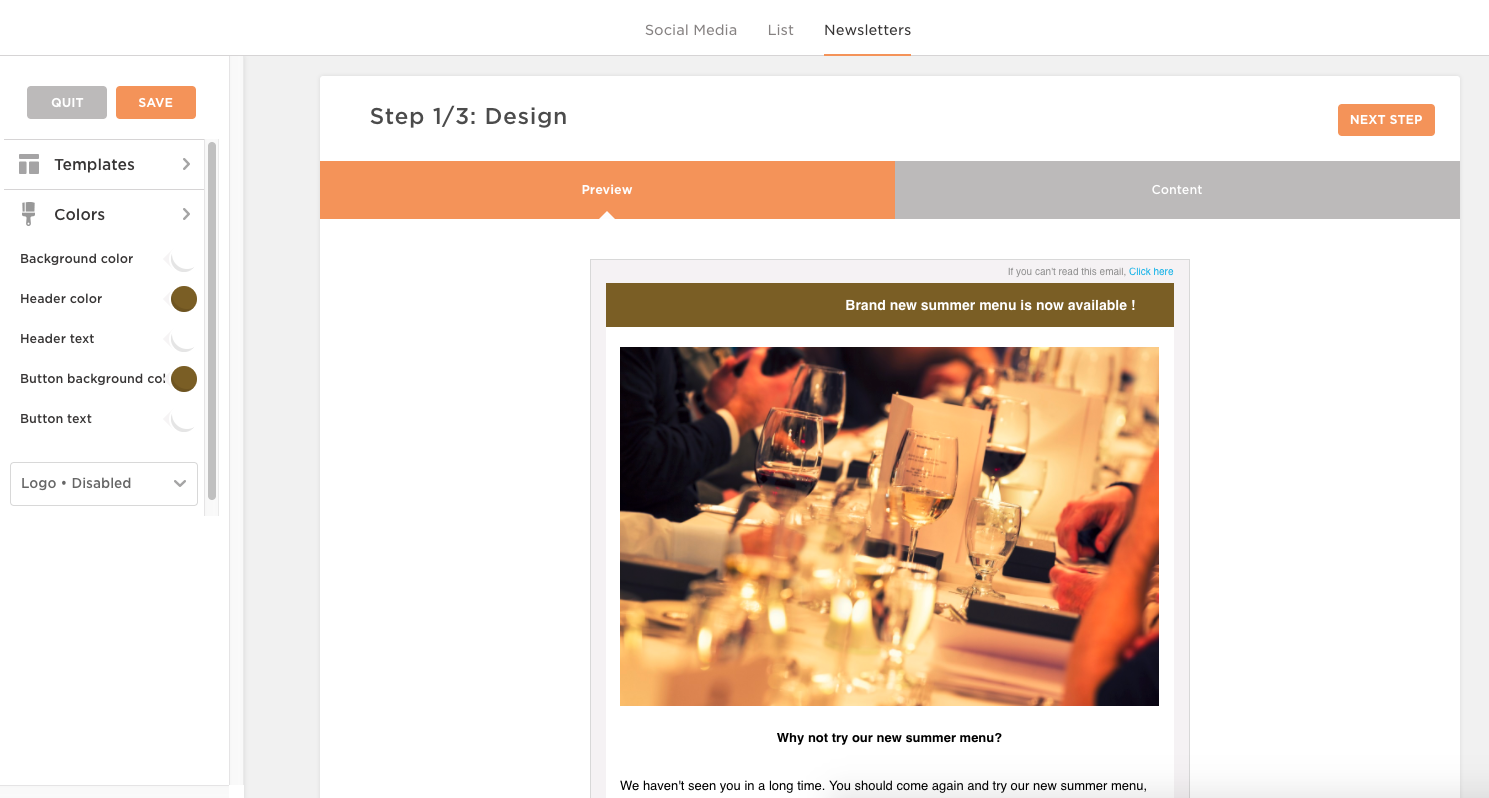 Once you've chosen the structure and colors of the email, on the right side click Content. Delete the text by default and enter your own text.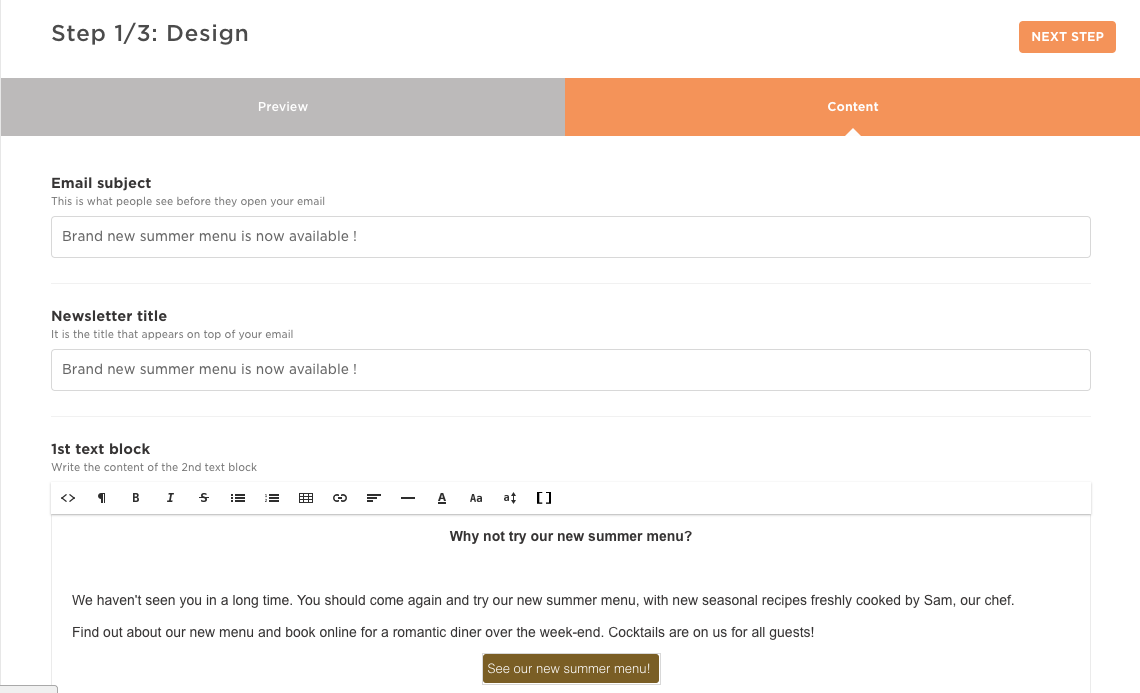 At the bottom of the page, you can add some photos by clicking the camera icon.

The Preview button will display the mockup of the email you are planning to send.

If you are ready to send the newsletter, click Next step at the top right of the page and select the recipients list to which you want to send it. 

If the email is incomplete and if you want to complete it later, you can save the work done by clicking Save at the top left. You will be able to access your draft by going to the Newsletter section.