To add a recipient list, click ZENMARKETING ---> List in your Dashboard.
You have two options:
You can add emails addresses manually, by clicking Create a recipient list.

Type the name of your list and click Manage recipients next to it. 
Then, enter your customers contact details by clicking Create a recipient. 
It's not necessary to enter the name and phone number of the contact, only the email address is compulsory.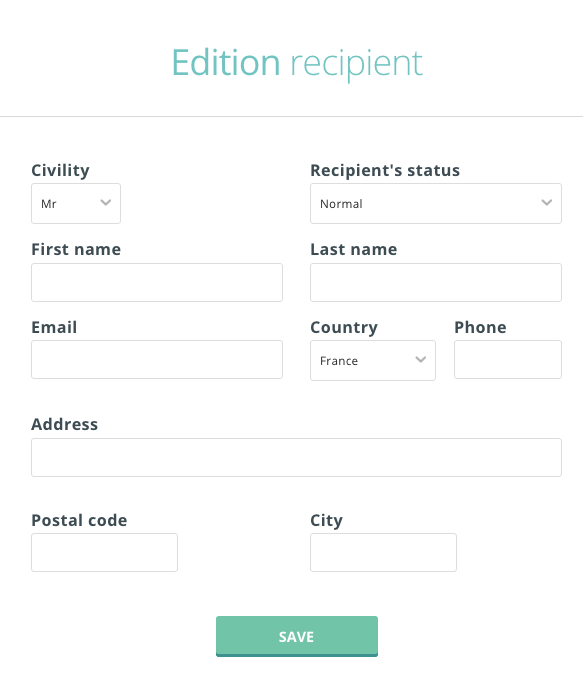 Don't forget to save! 
You can also add your own file if you already have your own client list. However, it must be an excel file with only email addresses in its first column. To upload it, click Choose file and import your list.