In this increasingly connected world, it's crucial to manage your online reputation and answer customers' feedback. Indeed, responding to reviews is a great way to build relationships with your clients, to learn from them and to show them that you care and that you take customer service seriously.   
However, engaging with customers should be approached with care, especially with your most vocal guests.
Here are some tips to handle online reputation management appropriately : 
1. Respond in a timely manner 
Example : Briscola restaurant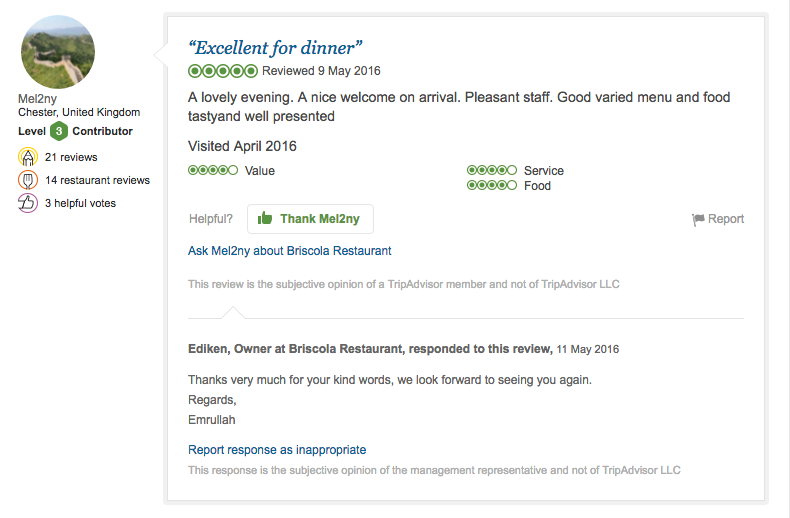 2. Start by thanking the customer for taking the time to write a review
Example : The Bull at Hinton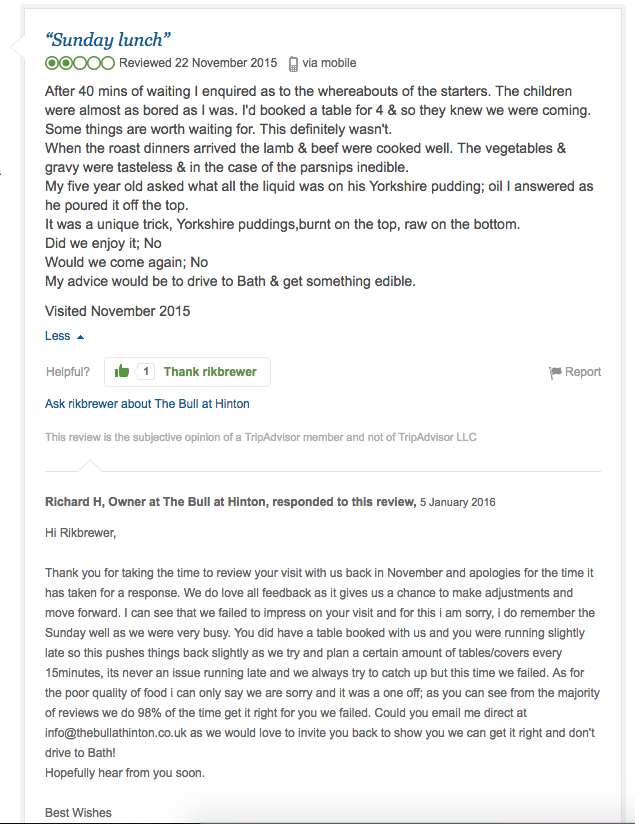 3. Put some originality in your answer
Example : The Bull at Hinton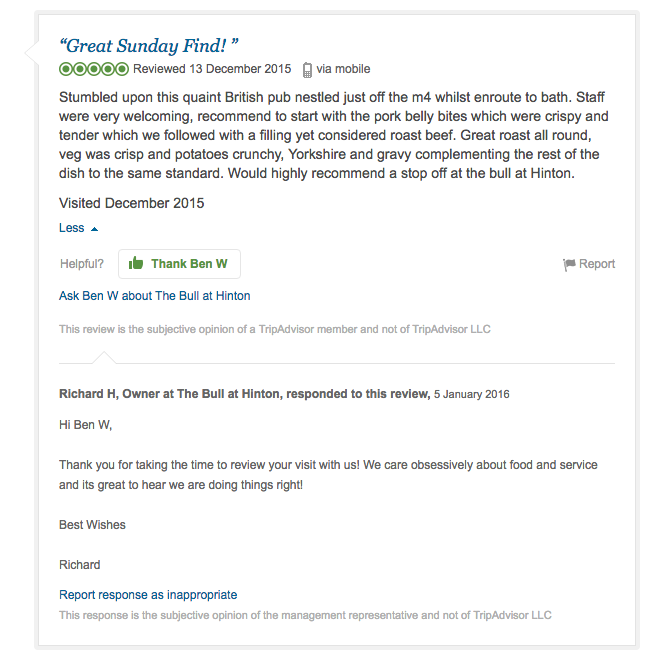 4. Highlight the positive part of the comment
Example : Rudy's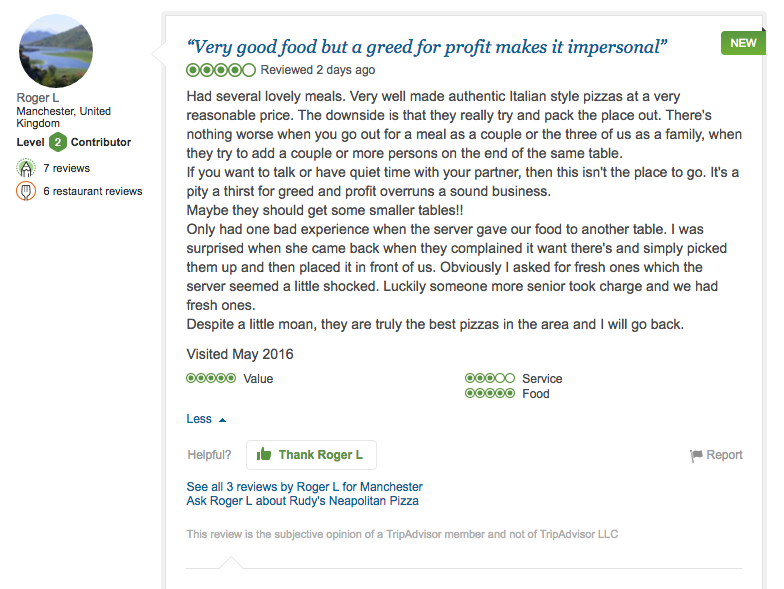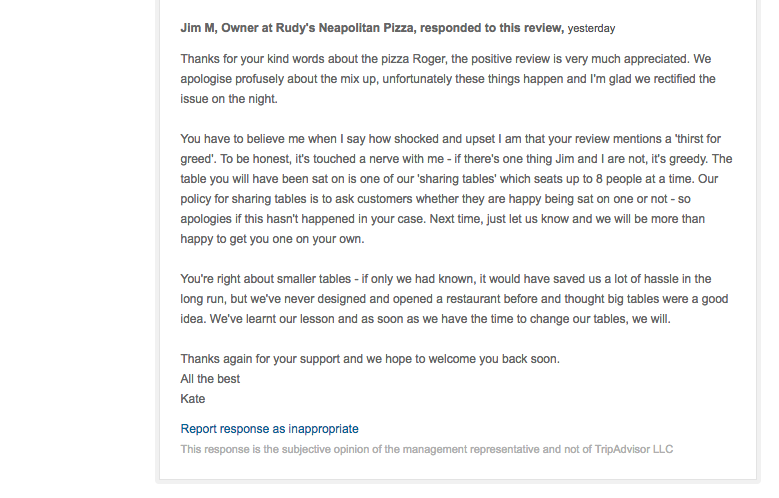 5. Address each comment specifically 
Example : Vapiano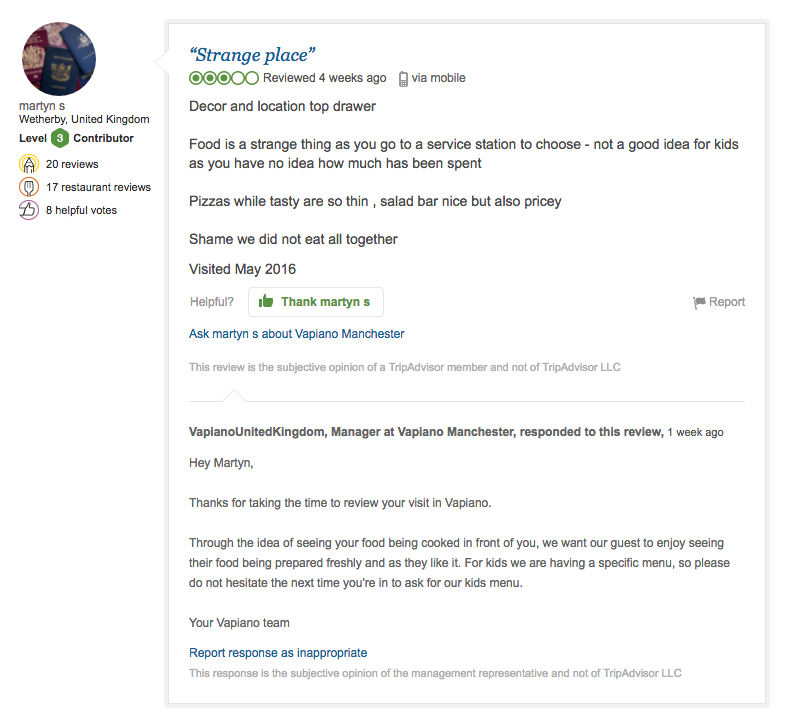 6. Stay polite and professional 
Example : Vapiano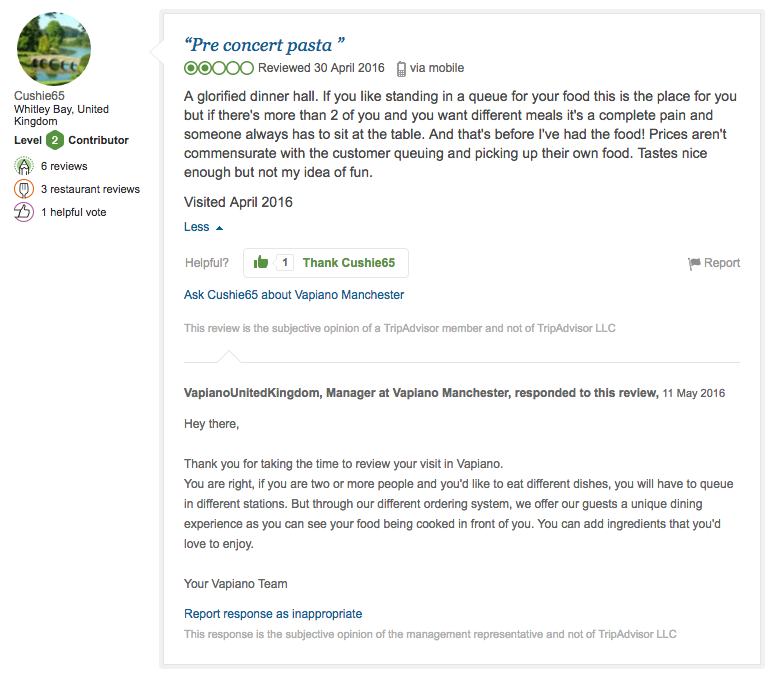 7. Provide a tailored response ( avoid automatic messages ). 
Example : Wahaca Manchester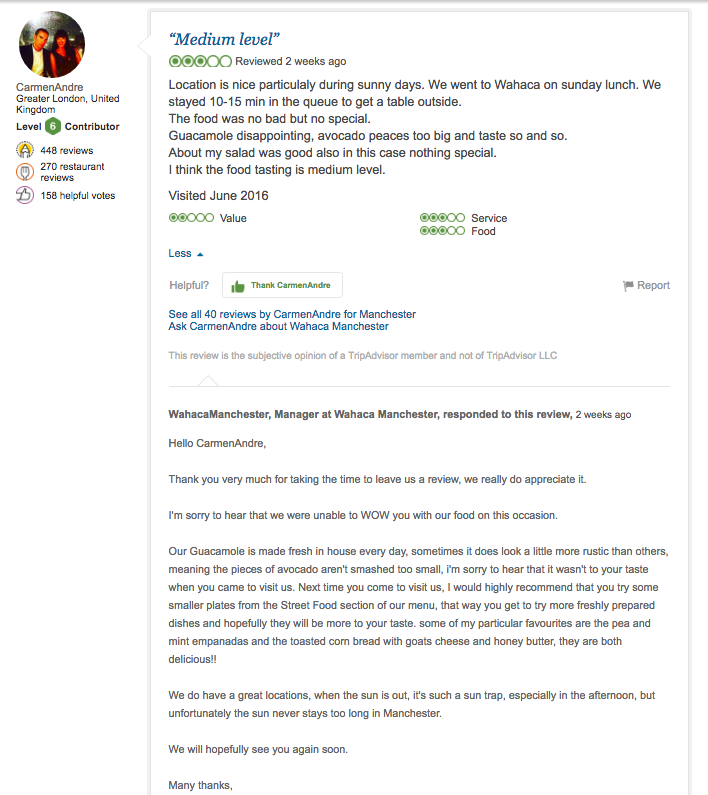 8. If the customer wrote the review on your website, invite them to share it on Tripadvisor by putting the link to your Tripadvisor page in your response.
Top 5 of great management responses to reviewsAnswer my Zenchef Reviews